Nike Lunarglide+ 5 Shield SKU:#8187014
Demonetisation still tough on Indian textile industry but hope in sight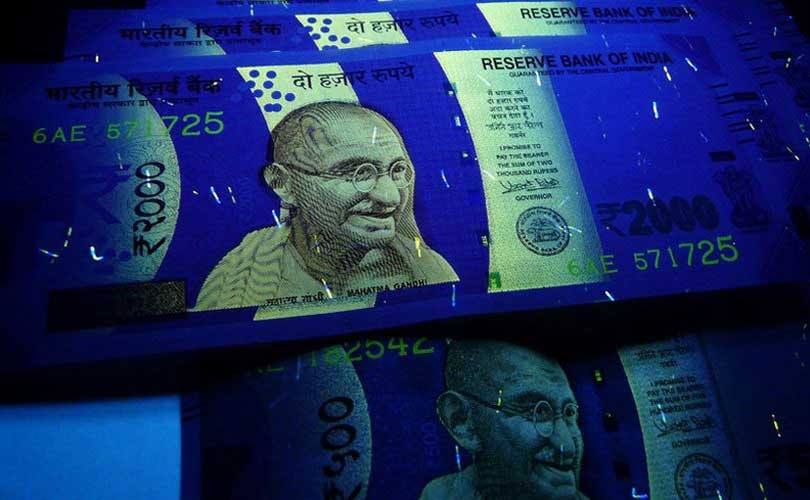 Simone Preuss
| Tuesday, December 20 2019
More than a month after was announced in India on November 8 in an effort to tackle black money, corruption and terrorism and the gradual move to a cashless economy, the situation is still far from ideal and prime minister Narendra Modi's goal of having normalcy restored after 50 days seems doubtful. However, there is hope for the textile and apparel sector.
Though the queues at banks are somewhat shorter, many are still left without cash or stranded with 2000-rupee-notes that few vendors have change for. All sectors have been affected, the textile and apparel industry being no exception. In some parts of India, former bustling cities have become ghost towns because of the cash crisis, for example the traditional textile town of Bhiwandi not far from Mumbai, once the country's power loom capital, now deserted.
Especially seasonal and temporary workers have been affected as they rarely have bank accounts and thus get paid in cash. As reported earlier, 10,000 Indian textile workers have already been let go. However, that is all set to change with the textile ministry promoting cashless payments within the industry and especially encouraging textile workers, artisans and weavers to open bank accounts. According to The Economic Times, more than 500,000 workers have already opened bank accounts in the last 10 days, among them 220,000 weavers and 275,000 workers from the jute industry, many of them from textile hubs like Tirupur, Bhiwandi and Surat.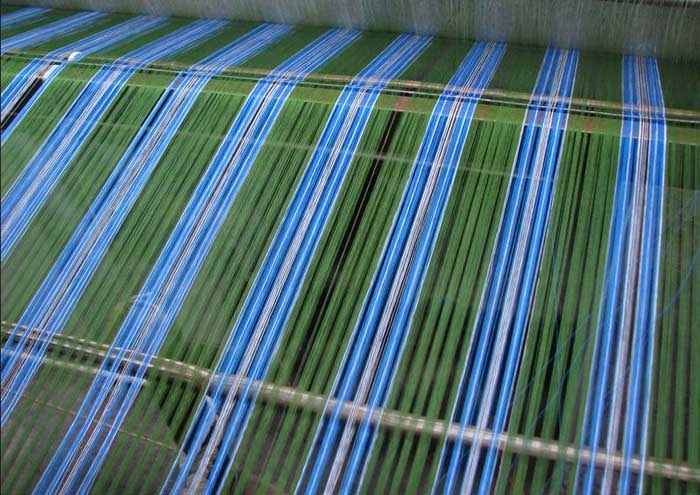 Indian textile and apparel industry employs almost 120 million people
However, though this is the right step in the long term, short-term survival will be tough as the opening of a bank account, which took anywhere from 2 weeks to 2 months prior to demonetisation, could take a lot longer now, given that bank employees already have their hands full with simple transactions like withdrawals and deposits. In 2015-16, the Indian textile and apparel sector employed 51 million people directly and 68 million indirectly; the power loom sector alone employs almost 6.5 million people.
Hope is in sight though, with the government making an effort to address the textile industry directly and urging textile associations to promote cashless transactions. The textile ministry has already set up over 900 camps across the country for opening bank accounts and urging textile units to support this effort by prioritising going cashless by using unified payment interfaces (UPIs) and having workers open bank accounts. According to textile commissioner Kavita Gupta, the ministry's goal is to have bank accounts for all textiles workers in India within the next three months.
In addition, the Confederation of All India Traders (CAIT) has urged Modi to declare 2019 a 'Less Cash Year' to motivate traders to adopt digital payment systems at both B2C and B2B levels. To do its own bit in this effort, CAIT is planning a national 60-day campaign starting from January 1, 2017, which will include conferences on digital payments in various states for trade association leaders as well as camps, Less Cash marches, street plays, seminars and workshops in markets across India and outdoor publicity campaigns, short videos and WhatsApp clippings on the benefits of digital payments.
Images: Partha S.
Video: Best Hair Products For A Slick Back Hairstyle [2018 NEW] Mens Hair 2018
How to Title Your Blog for SEO Optimization - WordPress Attack
DATE NIGHT OUTFIT IDEAS | How to Style Girls Night Out Outfits
Demonetisation still tough on Indian textile industry but hope in sight best
Demonetisation still tough on Indian textile industry but hope in sight best
Demonetisation still tough on Indian textile industry but hope in sight best
Here you you can see photos for winter, which wear celebrities in 2019
Fashion week
Demonetisation still tough on Indian textile industry but hope in sight
for girls
2019 year looks- Demonetisation still tough on Indian textile industry but hope in sight
Demonetisation still tough on Indian textile industry but hope in sight recommend to wear for winter in 2019
To acquire Demonetisation still tough on Indian textile industry but hope in sight pics trends
Demonetisation still tough on Indian textile industry but hope in sight new photo
photo Demonetisation still tough on Indian textile industry but hope in sight modern collection
Watch - Demonetisation still tough on Indian textile industry but hope in sight video
Forum on this topic: Demonetisation still tough on Indian textile industry , demonetisation-still-tough-on-indian-textile-industry/
Related News
60 Wrestling Tattoos For Men – WWE Design Ideas
Child Labour Low Wages: The Real Cost of Producing Fashion in Myanmar
Paris fashions rebel prince gives Balenciaga a mighty shake at PFW
Lyndsey Cattermole appointed to Myer's board of directors
Voi Jeans SS13 Collection
4 Fancy-Restaurant Outfits Wed Never Regret Wearing
Asos launches online personal style advice
What Does Taking a Break Mean
Matthew Williamson bridalwear
Nail the French-Girl Look With Reformation's New Collection